2022 Red, White & Blue Awardees
2022 Red, White & Blue Awardees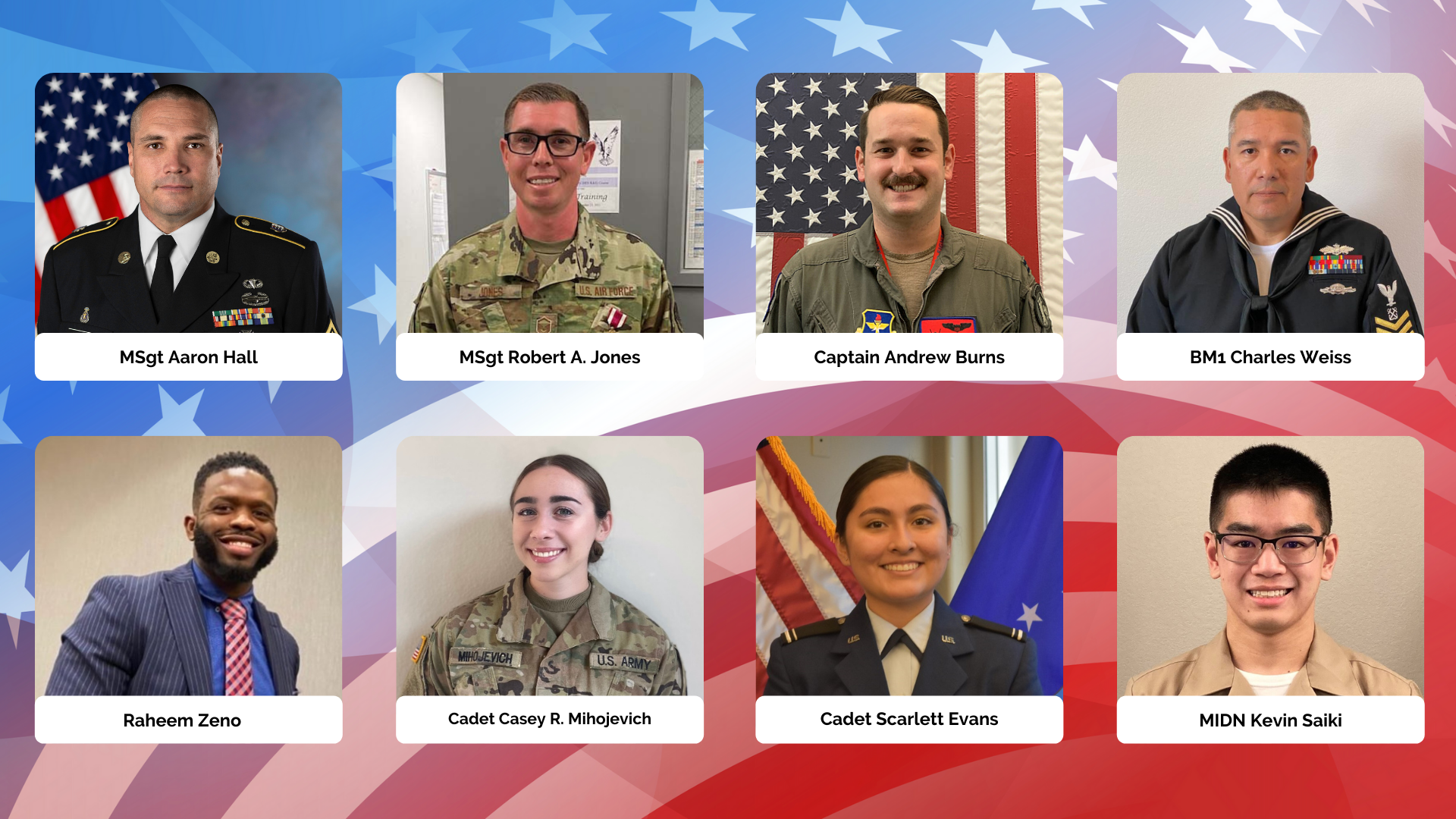 Red, White & Blue Award Recipients
The Tempe Chamber Military Affairs Committee is proud to announce the 4th Annual Red, White & Blue Awards Ceremony, presented by Silicon Valley Bank & BD. This in-person event will be livestreamed from Tempe's Grace Community Church and will recognize stellar members of our local Military through scholarships and special recognition awards. Click here to register.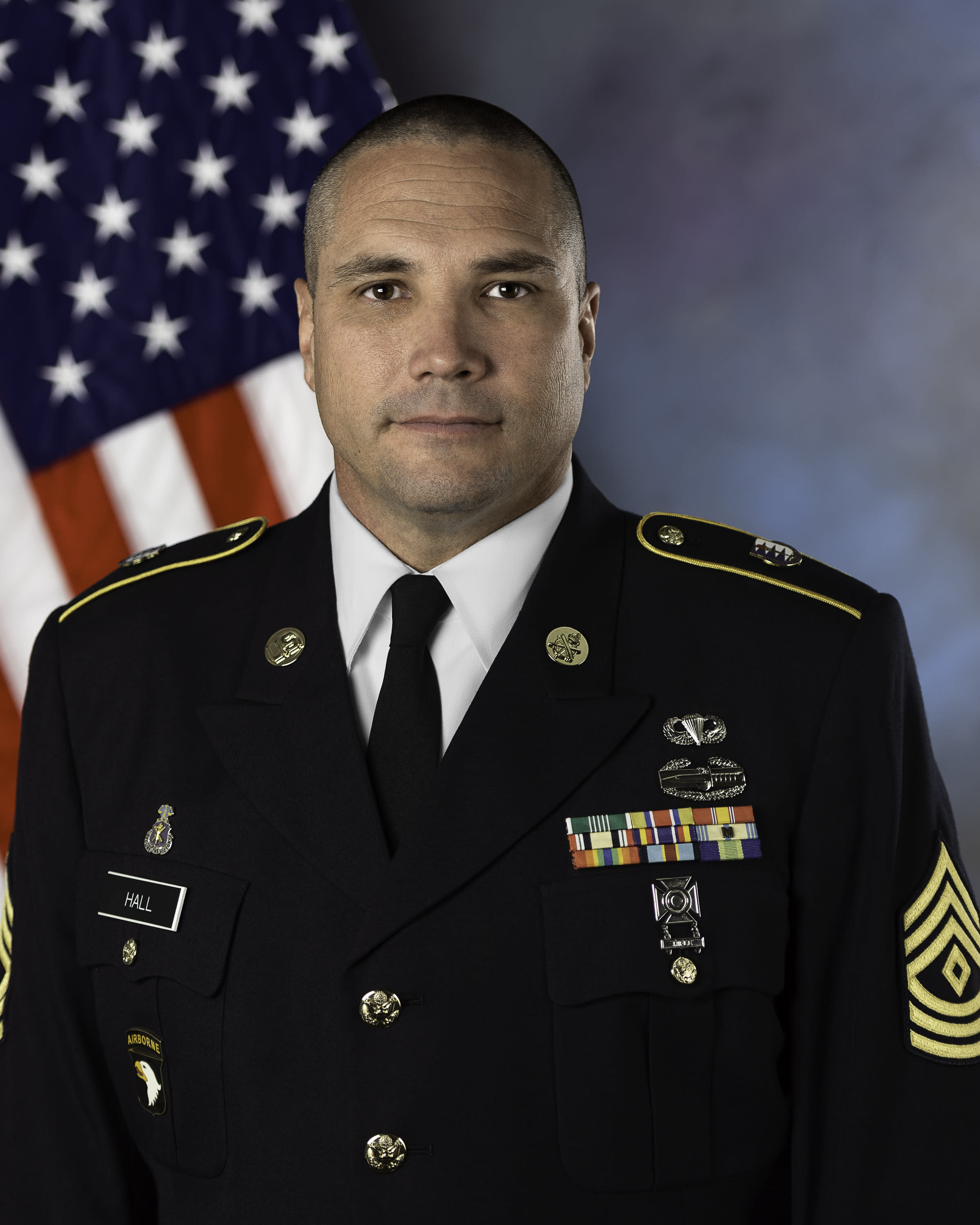 Aaron Hall - Kyle Brayer Veteran in Public Safety Award Recipient
I was given the opportunity to serve on Tempe Fire Department in Jan of 1998, I was part of the Hazmat Team for 12 years and have had the pleasure of working on the Technical Rescue Team, part of the Dive Team as a tender and currently on the Medical Support Unit helping the SWAT Team. I have been an Engineer operating our trucks for 9 years and a Paramedic for 6 years. In 2004 I answered the call joining the US Army Reserves as Military Police and deployed to Iraq in 2007-2008. I have since worked as a Career Counselor and currently am an AIRBORNE Civil Affairs Sergeant holding the rank of Master Sergeant in 426th Civil Affairs Battalion D Company.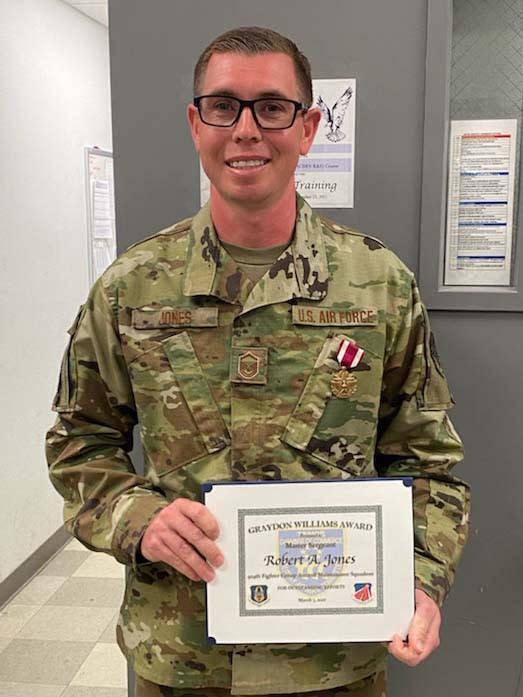 Msgt. Robert A. Jones – 944th Fighter Wing "Graydon Williams Award"
Reserve Citizen Airman Master Sgt. Robert A. Jones is a Tactical Integrated Avionics Craftsman with the 924th Aircraft Maintenance Squadron, 924th Fighter Group at Davis-Monthan Air Force Base, in Tucson Arizona. He is currently assigned to the Air National Guard Air Force Reserve Test Center (AATC). Sergeant Jones is the sole avionics lead for a flight test capable fleet valued at $85 million dollars. He led 25 personnel across five different career fields to perform multiple developmental and operational modifications of A-10C aircraft. He also directed a team of 12 Airmen through the implementation of an anti-jamming combat system for use downrange, and facilitated a high-resolution display installation course that enhanced pilot targeting and ground force communications. Sergeant Jones went on to execute the first ever validation of a high definition wireless tablet interface which increased pilot situational awareness with 3 times more available data. His accomplishments culminated in his selection as "Top Performer" on the recent Marine Corp Base Hawaii TDY. During this deployment Sergeant Jones' efforts were essential to successful ground refueling that was accomplished from both MV-22 and CH-53 aircraft. Finally, Sergeant Jones engineered a new Countermeasure Processor cable which was then immediately adopted by engineers to rapidly upload computer programming to aircraft systems.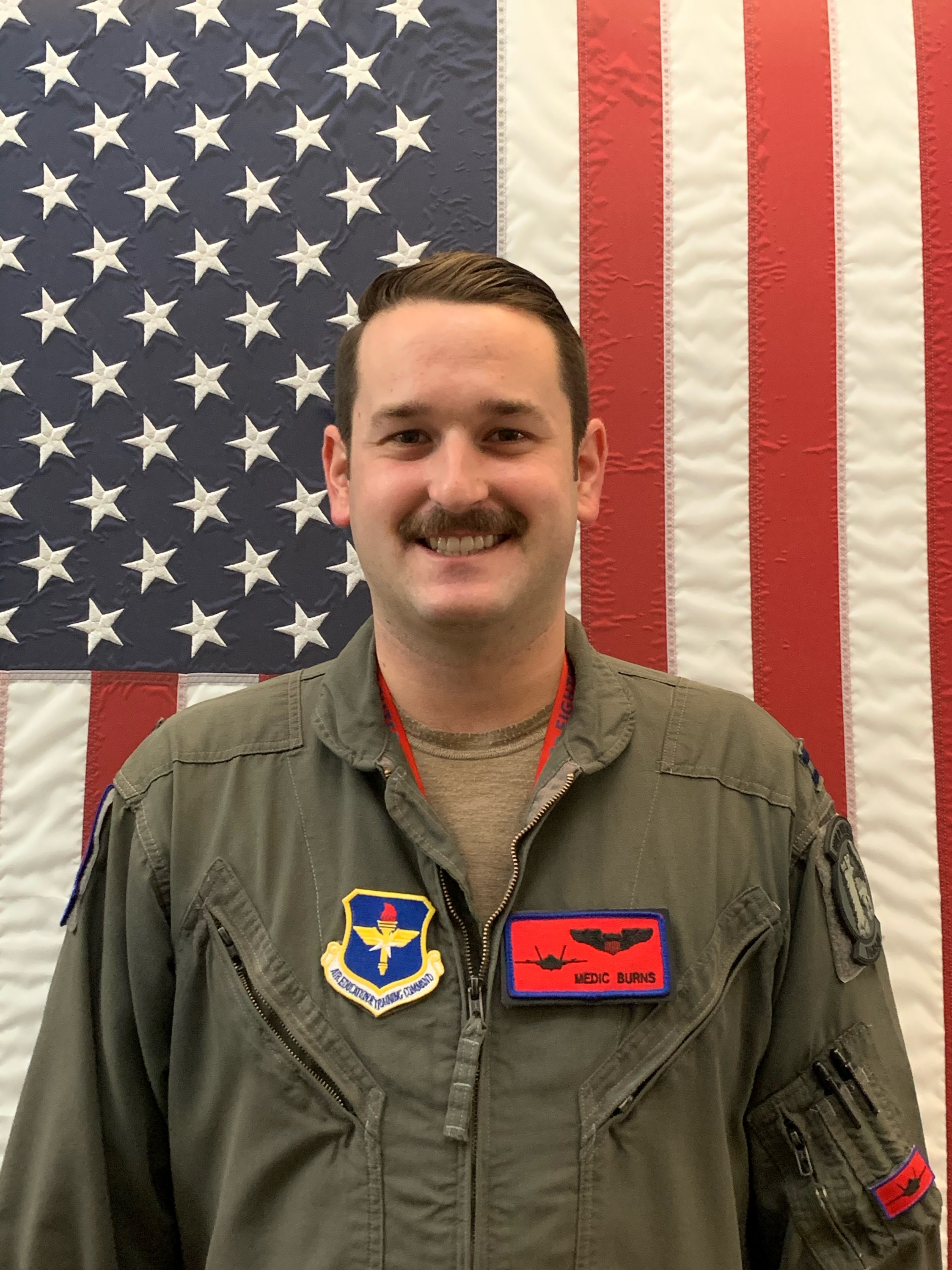 Captain Andrew M. Burns - 63rd Fighter Squadron "Trip Grace Memorial Award"
Capt. Andrew M. Burns is an F-35A Instructor Pilot in the 63rd Fighter Squadron at Luke Air Force Base. He is responsible for teaching the next generation of Fighter Pilots how to fly and employ the USAF's premier 5th Generation Fighter, the F-35A, at the World's Largest Fighter Wing. He is the 63 FS Flight Safety Officer and Assistant Chief of Weapons and Tactics, responsible for the safe execution of daily flying operations. Previously, he flew the F-16CM in United States Air Forces Europe while stationed at Spangdahlem AB, Germany. Born in Denton, Texas on May 31, 1992, Captain Burns earned his commission with military honors through the United States Air Force Academy in May 2014. He is married to Captain Reagan Burns, who is a Logistics Readiness Officer at Luke Air Force Base.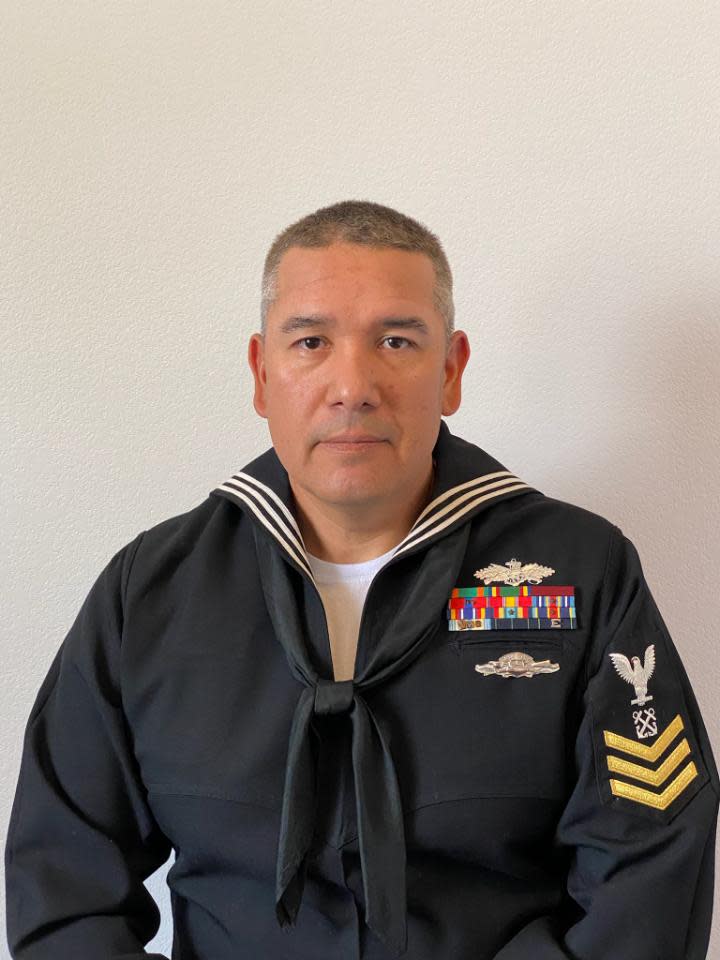 Charles Weiss - Navy Operational Support "BUC Joel E. Baldwin Memorial Award"
BM1 Weiss was born in Las Vegas NV and raised in Page, Arizona. He joined the United States Navy Reserves in July of 2003 and reported to RTC Great Lakes, IL. Upon graduation Seaman Weiss reported to Naval Operation Support Center Phoenix. There he was assigned to Operational Support Unit (OSU) 1929 where he gained further experience in watch standing duties, in-rate training, Naval heritage, and advanced to BM3 2005. While at NOSC Phoenix, Petty officer Weiss was cross assigned to Naval Coastal Warfare Group1 (NCWG1) now known as MESRON 1, qualifying as craft crewman and navigation/engineer. In 2006 BM3 Weiss answered the call to serve and was mobilized to Kuwait for his first deployment with the command. During his deployment his unit provided Force Protection/Anti-Terrorism operations, and High Value Assets escorts operations in support of Operation Iraqi Freedom Enduring Freedom. While on deployment, BM3Weiss earned his Expeditionary Warfare Pin. In 2008 returning Petty Officer Weiss advanced to BM2. In 2010, he volunteered for his second deployment with MESRON 1 as a qualified Coxswain. MSRON 1 conducted Force Protection/Anti-terrorism operations, and HVA escorts where he earned the Navy Marine Core Achievement Medal. In October 2012 BM1 Weiss advanced to First Class Petty Officer and was assigned to Amphibious Construction Battalion One (ACB-1), where he spent 4 years with the command attending the Craft master school, OPDS, INLS, ABLTS, and earning the Seabee Combat Warfare pin. In October 2016 was assigned to Littoral Combat Ship Unit One (LCS-1) where he received training in damage control, basic firefighting, and SRF-B. In 2018, was reassigned to 5th Naval Expeditionary Logistics Regiment filling in a gapped billet as a DCPO. 2019 was in April 2019 was reassigned to Amphibious Construction Battalion One (ACB-1). Currently the Battalion Bravo Company Leading Petty Officer where his responsibilities include, tracking 180 sailors across 9 DET's scheduling training, schools, Annual Training, and preparing for Quarterly Sustained Training weekends.
BM1 is currently employed with the Bureau of Reclamation as an IT Specialist and Systems Administrator. He earned his Associates degree in information technology in November 2016 and certificates in cyber security and information assurance from the University of Phoenix.
BM1 Weiss lives in, Page AZ and is married to his wife Melissa of 15 years and has 4 boys Carlos 28, Ashton 18, Remy 13, and Lukas 6.
His most notable accomplishments in his Naval career are earning the Expeditionary Warfare Pin, Seabee Combat Warfare pin, Coxswain pin, and the Navy and Marine Corps Achievement Medals as well as other awards.
SCHOLARSHIPS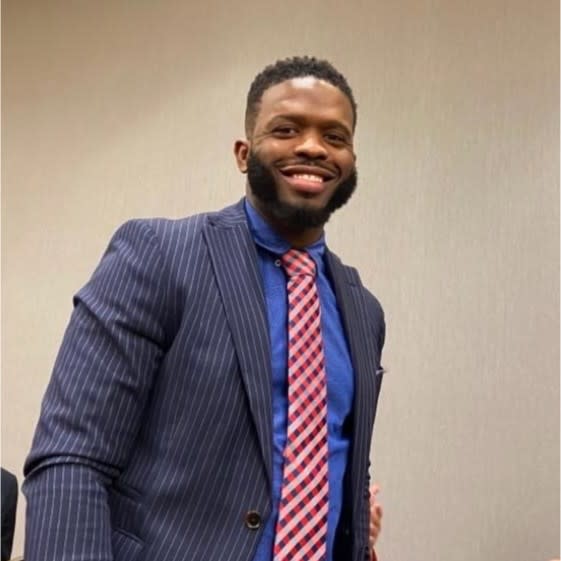 Raheem Zeno - Merle Fister Veteran Scholarship
Raheem Zeno, originally from St. Martinville, Louisiana, a very small town with four stop lights. He was raised most of his life in his village of Parks, Louisiana. His stepdad was in the military and his family moved from Louisiana to Kansas, and then to Georgia. He joined the army and spent 5 years across four countries before coming to Arizona. He is an Arizona State Graduate and currently works in B2B Sales.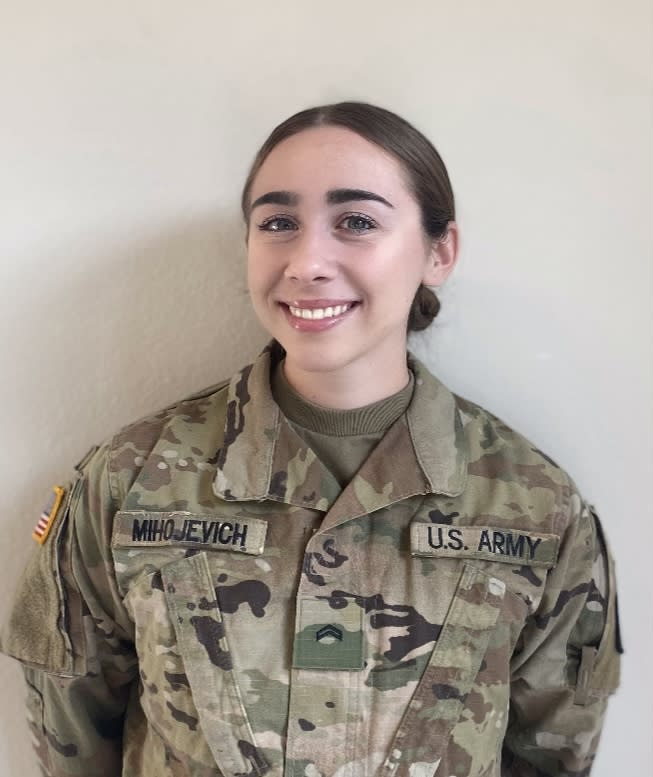 CDT Casey R. Mihojevich - ASU Army ROTC Scholarship
My name is Casey Mihojevich and I am currently a second semester sophomore at Arizona State University. I have been an active member of Arizona State's Army ROTC program since the beginning of my freshman year and I have nothing but great things to say about it. My decision to become an officer in the Army is because of my desire to positively affect those around me while continuing my family's service background. I have been serving in the Army Reserve for almost two years now and ROTC has given me the foundation and leadership skills to build upon the career I want to make in the military. Throughout these past couple of years I have had the opportunity to lead my peers at the squad level. I have learned how to effectively manage a team using teamwork and discipline from the great leadership presented to me by the cadre here at ASU. I am excited to continue my training and gain more leadership skills and qualities that will further develop me into the best leader I can be.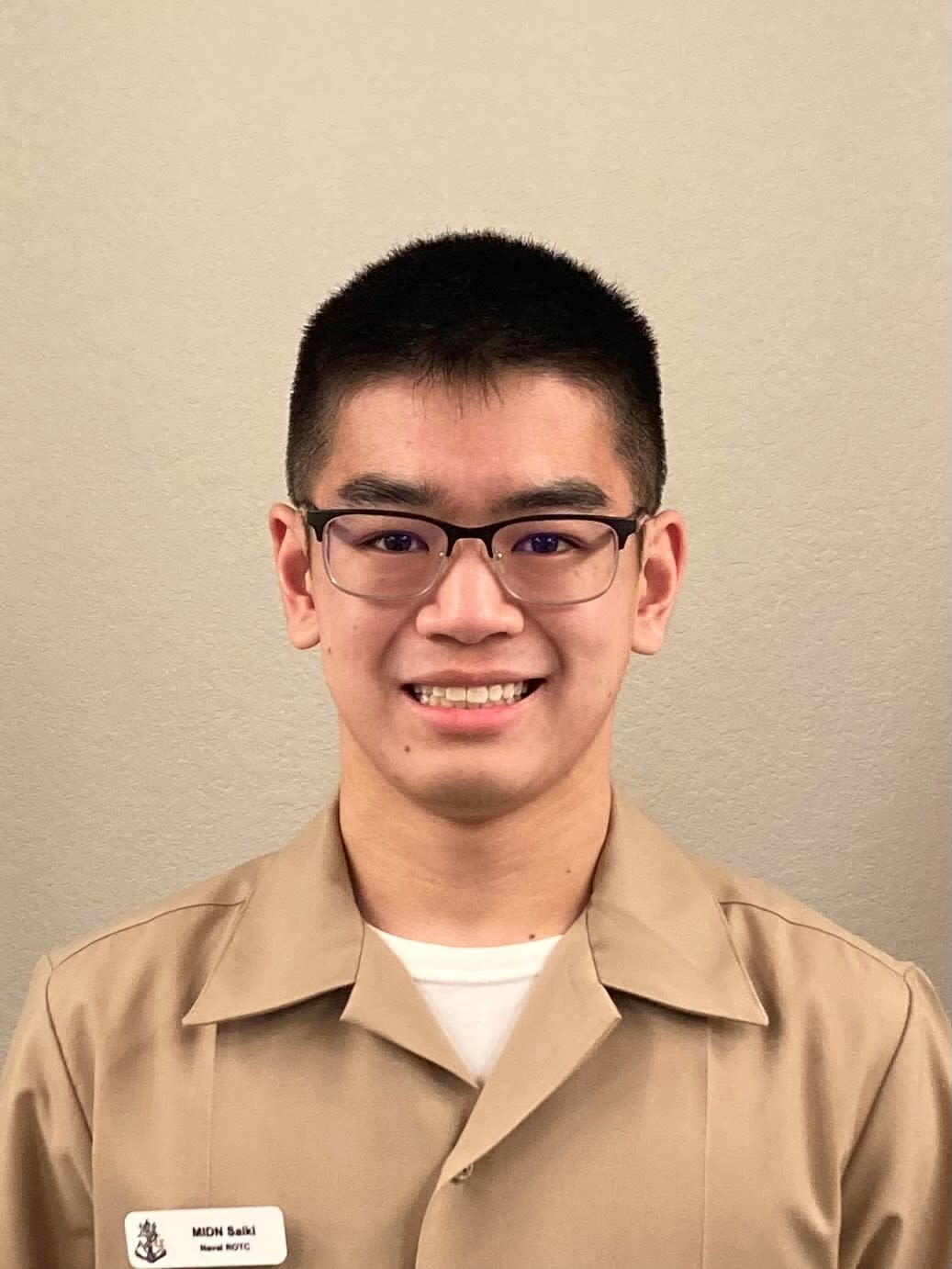 MIDN Kevin Saiki - ASU Navy ROTC Scholarship
I was born in Mission Viejo, CA, where I was raised by my parents. I have a brother who is two years older than me and two dogs at home. In elementary school, I started playing the violin for school, which I later switched to the cello. I also played the piano. I played a few different sports as well, but typically enjoyed playing video games more.
I attended Capistrano Valley High School in Mission Viejo, where I was in the symphony orchestra, where I played the cello, and the wrestling team for all four years. In high school, I decided to pursue a degree in engineering because I was more interested in science and math classes, and because I had many relatives who were also engineers. To help, I took honors and AP courses to gain college credit, as well as a couple of courses at the local community college. During this time, I learned about the NROTC program and became interested in the opportunities that it offered, which affected my plans for college and where I would apply. After submitting college applications in my senior year, I was accepted into Arizona State University for the mechanical engineering program, where I chose to go for its environment and proximity to California. I graduated from CVHS in June 2021.
Currently, I am studying mechanical engineering at ASU and am a midshipman in ASU's NROTC unit. I am interested in becoming a surface warfare or submarine officer in the Navy. So far I enjoy hanging out with the other 4/C MIDNs and participating in the unit activities throughout the semester. My favorite part of the first semester was the Navy and Marine Corps Ball. I look forward to my future here at ASU and can't wait to see what it holds.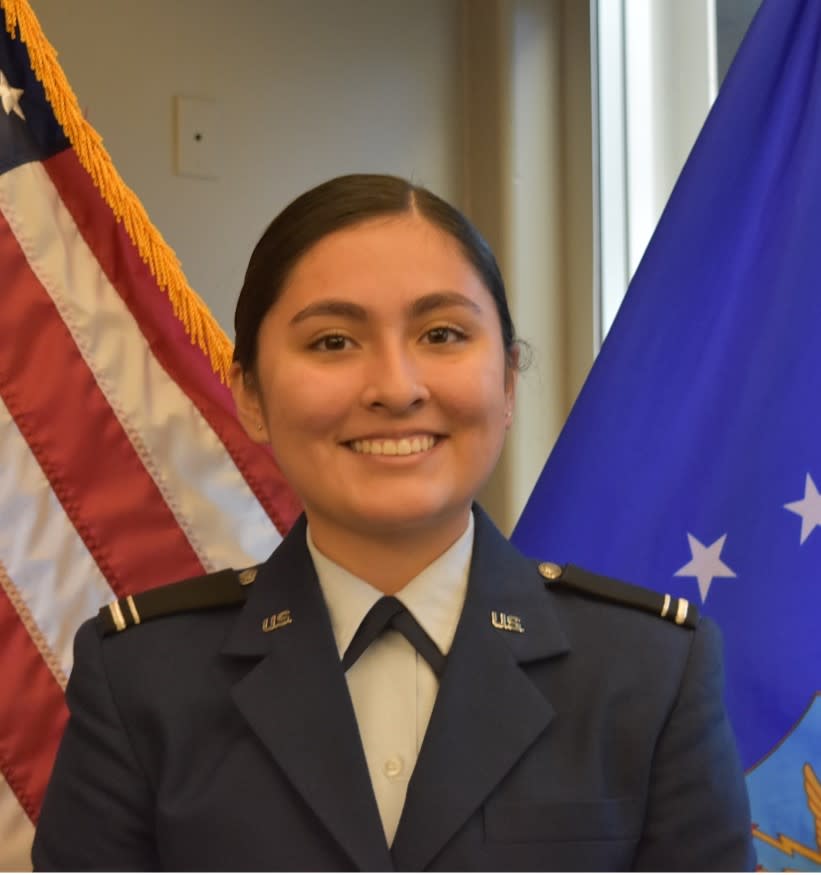 Cadet First Lieutenant Scarlett R. Evans - ASU Air Force ROTC Scholarship
Cadet Evans is the Bravo Flight Commander at AFROTC Detachment 025, Arizona State University. She is a Sophomore and is majoring in Mathematics. Her hometown is Goodyear, AZ and she is projected to commission in May 2023. She is a trusted mentor for 40 freshmen cadets, creates weekly warrior knowledge homework assignments towards score improvement, and builds camaraderie with feedback efficacy. Cadet Evans is also the Cadet Wing Recruiting Officer, where she leads 48 cadets and has excelled in her key duties assembling 349 volunteers, dedicating 81 recruiting hours, and setting the example for 172 cadets.
She is also a Martial Arts Instructor, spending 20 hours each month instructing students from 3 to 54 years of age improve their self-defense capabilities. Cadet Evans is also a Ballet Instructor, teaching 2 classes a month for novice dancers, provides creative outlets to increase students' confidence. Finally, she coordinated with Acronis SCSVets, a cyber protection and edge data security company, for a veteran's golf event, where she dedicated 30 hours, along with 40 veterans to help bridge future military members with those that have come before.
We invite you to join us for the 4th Annual Red, White & Blue Awards on Wednesday, March 23rd at Grace Community Church to learn more about these awards and our exceptional awardees. Click here to register.