5th Annual Annual Red, White & Blue Awardees
5th Annual Annual Red, White & Blue Awardees
The Tempe Chamber Military Affairs Committee is proud to announce the 5th Annual Annual Red, White & Blue Awards Ceremony, presented by the Arizona Coyotes & Silicon Valley Bank . This awards ceremony, held at Tempe's Grace Community Church on March 15, 2023, will recognize stellar members of our local Military through scholarships and special recognition awards.
63rd Fighter Squadron "Trip Grace Memorial Award" - Captain John Horn
Capt John Horn is the Chief of Scheduling, 63d Fighter Squadron, 56th Fighter Wing, Luke Air Force Base, Arizona. He leads all aspects of squadron scheduling for formal US-only F-35A qualification and instructor training programs for the U.S. Air Force.
Capt Horn received his U.S. Air Force commission in 2015 from University of Utah Reserve Officer Training Corps. He subsequently graduated from the Columbus Air Force Base Undergraduate Pilot Training as a Distinguished Graduate before also completing the Introduction to Fighter Fundamentals course as the Air-to-Air Top Gun. Captain Horn was then selected as one of the first few F-35A pilots to go directly to the F-35 out of pilot training. He completed initial qualification in the F-35A at Luke Air Force Base before being assigned to Hill Air Force Base, Utah. As an F-35A pilot and Chief of Weapons Integration with the 34th Fighter Squadron at Hill Air Force Base, Captain Horn flew multiple combat sorties and earned Lieutenant of the Year honors in the squadron. In 2021, he was selected ahead of his peers to become an F-35A instructor pilot at Luke Air Force Base, Arizona. Prior to his current position, he was Assistant Chief of Scheduling, 63d Fighter Squadron, Luke Air Force Base, Arizona, where he oversaw all aspects of scheduling for US-only F-35A formal training.
Capt Horn is a fighter pilot with over 850 flight hours, including 230 instructor hours.
Navy Operational Support "BUC Joel E. Baldwin Memorial Award" - Petty Officer First Class Tracy Lea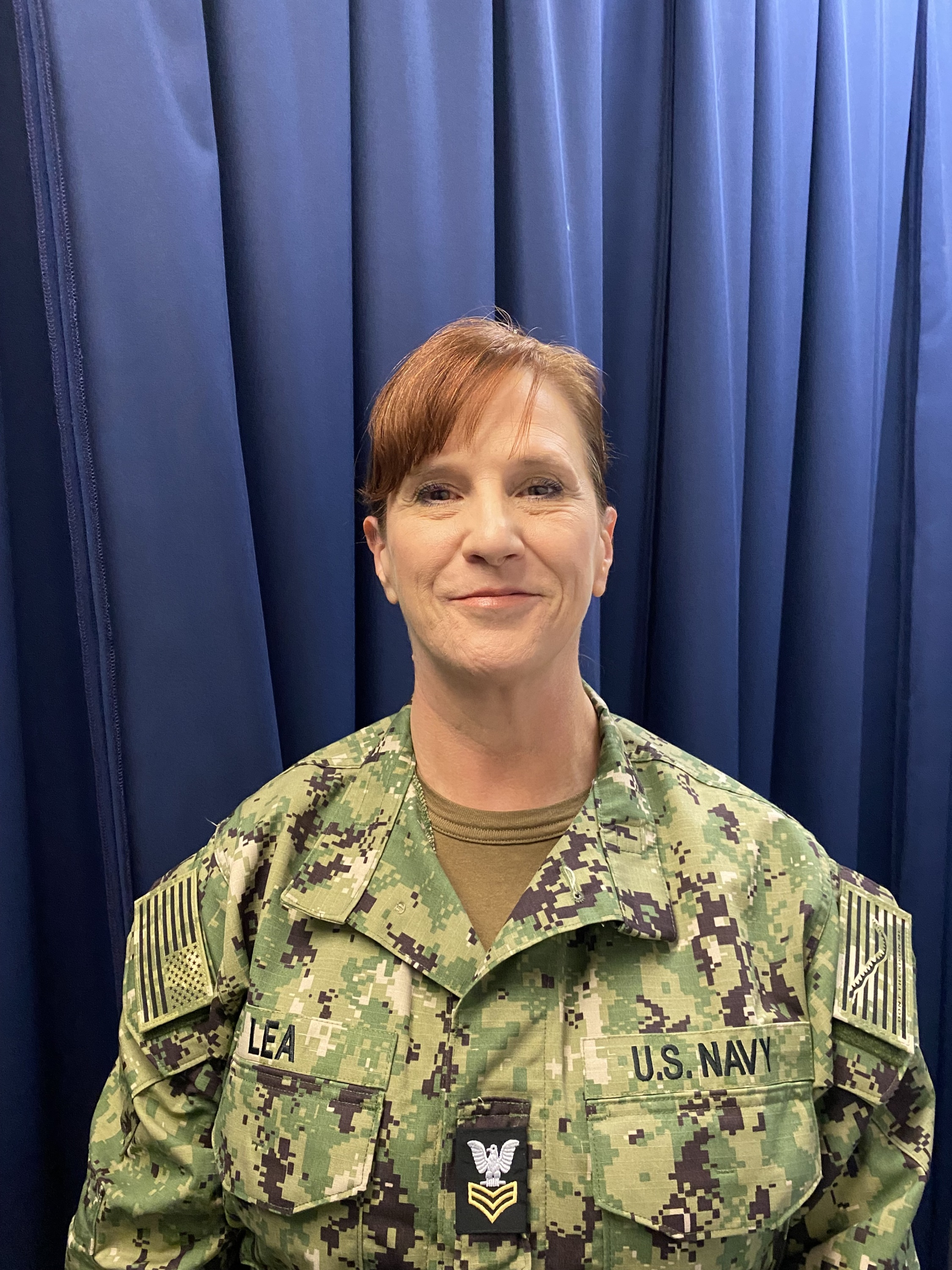 Tracy Lea serves as the Director of Venture Development for the J. Orin Entrepreneurship + Innovation Institute (E+I). In this role, she leads the ASU Venture Devils program which provides support to over 950 student, faculty, community, and alumni startups through four pillars: Venture Mentors, seed funding, training and development network, and Place-based Innovation Spaces. The prestigious Edson Student Entrepreneur Initiative is also included in this program, with its teams raising over $45 million in external funding and filing over 40 patents since its inception. As part of the Venture Devils program, Tracy manages over 40 Venture Mentors who are designated as faculty associates to leverage their entrepreneurial expertise to further the ventures they serve. Tracy identifies gaps in stages of development as well as industries to effectively resource venture creation by building programs that focus on MedTech, retail, social impact, arts/creative, and deep tech.
Prior to becoming the Director of E+I, Tracy entertained Phoenix as a top-rated radio personality for more than 17 years. She also managed artists and negotiated licensing agreements and contracts for national broadcasts. Tracy also owned a multi-faceted entertainment business and full-service recording studio, Dreamcatcher Recording, specializing in artist development and marketing strategy.
Tracy holds a bachelor's degree in marketing, an MBA from ASU, and is a Ph.D. candidate in Innovation in Global Development at the College of Global Futures. Her dissertation focuses on refugee women entrepreneurship and the vulnerability of social structures to inform policy and the creation of robust entrepreneurial ecosystems.
Tracy is a reservist in the U.S. Navy, holding the rank of Petty Officer First Class. She previously served as an Avionics Technician with fighter jet squadron VAQ-209 in Whidbey Island, WA and is currently cross-assigned to VR-57 in North Island, CA. During her nearly 13 years in the Navy, Tracy was selected as the 2016 Navy Reserve Jr. Sailor of the Year for the Southwest Region. Her military service has included detachments and deployments all over the globe, including Bahrain, Guam, and Japan. Over the last three years, she has served as the Leading Petty Officer of the Reserve Support Unit (RSU) for Navy Reserve Center, Phoenix. Tracy led approximately 70 Sailors throughout the COVID pandemic. She strategized a telework program and drew on her expertise at ASU to curate specific resources and tools to assist her Sailors in mental and physical health challenges, family, and virtual education. Additionally, Tracy stepped into the role of interim Senior Enlisted Leader during an RSU leadership transition and seamlessly guided her unit to continued success.
944th Fighter Wing "Graydon Williams Award" - Master Sergeant Adam Raley
MSgt Adam Raley is the Wing Aviation Resource Management Functional Manager assigned to the 944th Operations Support Flight, Luke Air Force Base, Arizona. He is the primary advisor to the commander on all issues regarding aviation service actions, Air Force flight management policy, and congressional aviation incentive pay regulation. Additionally he is responsible for the training, career progression and effective utilization of 12 1C0X2's supporting flying operations for 10 squadrons, 9 foreign and partner nations, 3 MAJCOMs, 4 airframes, and a 788 million dollar flying hour program. Master Sergeant Raley was born at Royal Air Force Base Lakenheath, United Kingdom and enlisted is the United States Army in 1994 where he served as a combat arms squad leader in Operations Anaconda, Enduring Freedom, and Iraqi Freedom. He enlisted in the U.S. Air Force Reserves in 2009 as an Aviation Resource Manager Apprentice. Prior to his current position, he was the 69th Fighter Squadron ARM NCOIC, Luke AFB, Arizona
Kyle Brayer Veteran in Public Safety Award - Lieutenant Richard Monteton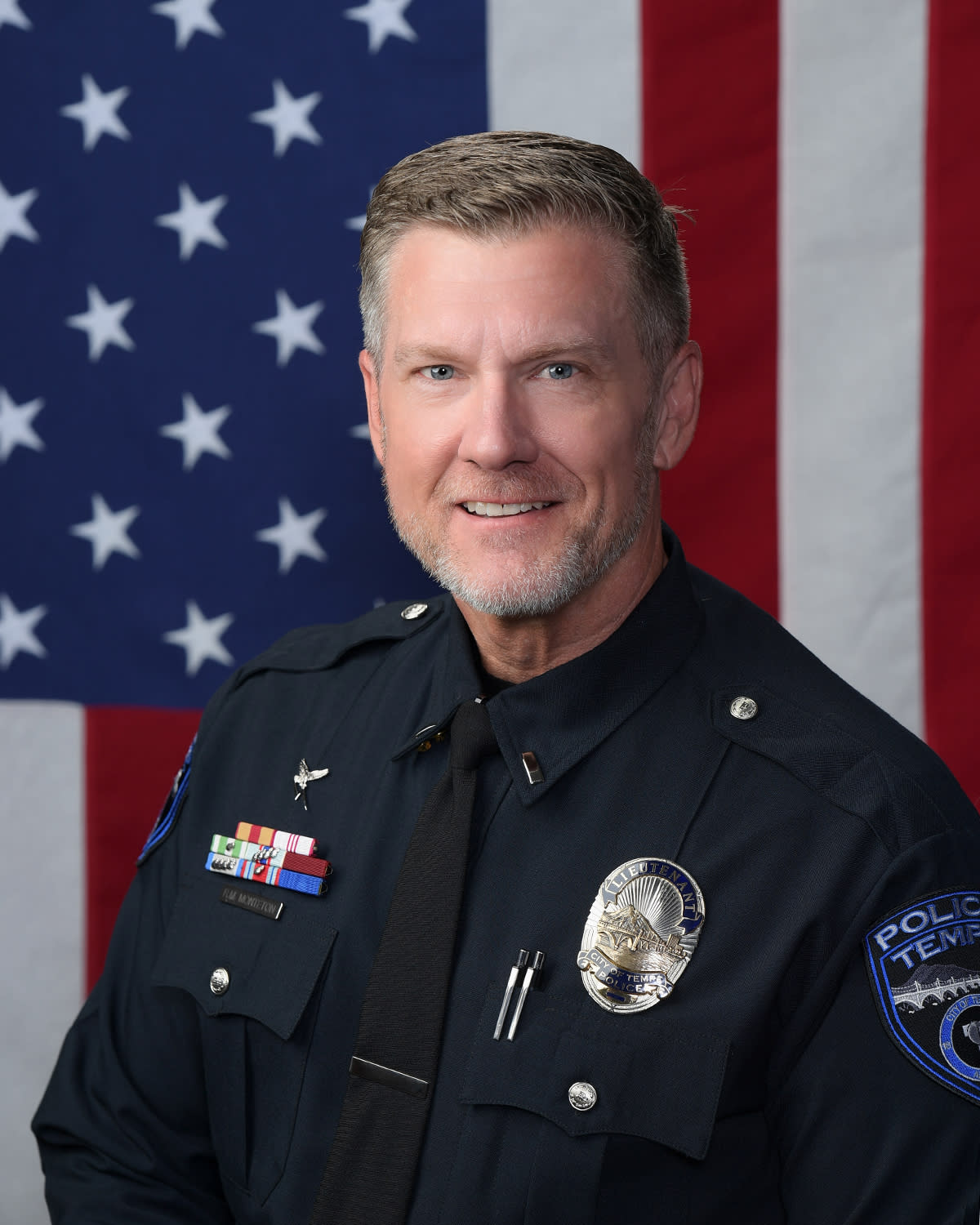 Tempe Police Lieutenant Richard Monteton joined the Marines in Feb 1994. Lieutenant Monteton's first duty station was Norfolk, Virginia with F.A.S.T. Company. He was then sent to Bangor Washington to a Naval Station where he held a secret clearance to work with trident subs and run an RRT to respond should a warhead ever be compromised or stolen. Lieutenant Monteton also worked on START inspections. Lieutenant Monteton earned 2 Navy and Marine Corps Achievement Medals for his work with START. Lieutenant Monteton then deployed to the FLEET in San Diego in Dec 1996. As a result of his training, he was placed in a helicopter unit with Charlie Company 1st Battalion 5th Marines. Lieutenant Monteton was originally a Scout swimmer who taught basic water survival, although his daily training consisted of helicopter flights, fast roping, and rappelling off helicopters. Lieutenant Monteton deployed 2 times overseas and lived on the USS Belleau Wood for about 5 months to work on Operation Cobra Gold, the largest Asia-Pacific military exercise. Lieutenant Monteton was promoted to Corporal and ran training missions as a team leader in Southeast Asia until returning to the states, and in Jan 1998 left to pursue a career in law enforcement.
Lieutenant Monteton has been employed with the Tempe Police Department for 25 years and during that time has been a valued employee who has contributed significantly to many areas of our department while promoting our chiefs' vision. Lieutenant Monteton has contributed tremendously as a lead IRT Instructor, Defense Tactics instructor, Patrol Sergeant, Training Sergeant, SWAT team member, and lead Cadet advisor with the Explorer program, just to name a few of his efforts. Throughout his career, Lieutenant Monteton has demonstrated selflessness by taking on numerous ancillary duties while excelling in his primary job function. Lieutenant Monteton is a leader among his peers within the Patrol Division, with exceptional work product and a resolute focus on ensuring our department provides the highest-level service to our community. In addition to being supremely effective in his position as a Patrol Lieutenant, Lieutenant Monteton engages with the community at an extremely high level and has mentored over 30 youth in our community and participated in several community events when he oversaw the Tempe Police Explorer Program for 3 years. Lieutenant Monteton has also done a fantastic job motivating, training, and enhancing the skills and practices of our Tempe Officers helping to move our department forward to accomplish our department's mission and vision.
Lieutenant Monteton has worked a midnight shift for the duration of his time as a Patrol Lieutenant and previously as a Sergeant while also being the lead for our Incident Response Team. Over the course of his career, he has led the IRT team on over 30 large-scale events and has been an instructor on various topics for Annual Officer Training including but not limited to firearms, defensive tactics, driving, high-risk stops, Taser, and crowd control. Lieutenant Monteton continues to help train and mentor our department employees to build their job proficiencies. As an FTO for newly promoted Sergeants, he developed/trained 12 Sergeants over four years. Lieutenant Monteton has given a tremendous amount of effort throughout his career which is evident by the many positions he's held, certifications he holds, and the level of respect he's earned from both employees and groups outside of our agency. The Tempe Police Department is thankful and fortunate for the continued efforts of Lieutenant Monteton. Lieutenant Monteton has always found the time to make our organization and community a better place and is highly deserving of the Kyle Brayer award.
Scholarships include:
The Merle Fister Veteran Scholarship - Corey Williams
Corey Williams moved to Phoenix, AZ in 2021 from upstate New York. He is currently pursuing a Master of Science degree in Program Evaluation and Data Analytics at Arizona state University, while holding a dual Bachelor of Arts degree in math and economics from Wells College in Aurora NY. He is a School Certifying Official for veterans benefits at the Pat Tillman Veterans Center at Arizona State University.
Williams has continued his military career as a Drill Sergeant in the United States Army Reserve in Phoenix AZ. Previously he was a Combat Engineer and a veteran of Operation Enduring Freedom in Afghanistan. He has become involved in many local organizations such as Keep Tempe Beautiful and Road Runners Prospecting Club. He is grateful for the opportunity to have been recognized by this award and will continue to work hard to further his education and seek ways to serve his community.
ASU Army ROTC Scholarship - Cadet Christopher Simpson
Christopher Simpson is a proud born and raised Arizonan. He is studying kinesiology to pursue a career as a physical therapist, or occupational Therapist. He has always been interested in human health, healthy diets, exercise and helping others. His goal is to pursue this degree while aiming to be the best US Army Officer he can be.
After graduating from Sunrise Mountain High School, he applied to the US Naval Academy. He wasn't accepted, but that didn't stop him. He quickly enlisted in the Army National Guard and began to pursue his college career. Staying consistent with his goals with physical fitness, he also enrolled in ROTC extracurriculars.
ASU Navy ROTC Scholarship - MIDN 3/C Hayden Metzig
MIDN 3/C Metzig was born August 15th, 2001, and raised in Phoenix, Arizona. He graduated from Sunnyslope High School in 2020 and excelled within the AFJROTC program during his time there. Balancing a job, running track & field, and leading his AFJROTC unit, Metzig got great exposure to fulfilling responsibilities in high school. From the moment he signed up for AFJROTC, MIDN Metzig knew he had a strong desire to serve his country. His father had served in the United States Navy years ago, and Metzig felt a connection with that branch. Leading up to his graduation, he applied for the NROTC program at Arizona State University, and was accepted into the unit under a 5 year graduation plan.
Beginning his journey with NROTC and Arizona State University majoring in Criminal Justice, MIDN Metzig began his freshman year as a squad leader and was eager to prove himself as an important member of his unit. Performing his duties despite zoom school amid the pandemic, he kept his PT scores up, and made sure his squad was doing well. Moving into Sophomore year, he moved up to platoon sergeant and loved the position. Improving his grades even more that year and further improving PT scores. MIDN Metzig also began working a job at a nearby restaurant called Board and Brew to also pay for his apartment. He made the Dean's list two semesters in a row with remarkable grades, (3.75 gpa and 3.5 gpa), and got multiple promotions at his kitchen job all the way up to a shift lead. On top of all those achievements, he continued to help out with his unit by helping with fundraising and volunteering for sword detail and commissioning ceremonies.
Today, MIDN Metzig still fulfills his duties as a Midshipman in ranks, maintaining his position in his kitchen job, and lives with his girlfriend and dog in their apartment near campus. He has hopes of commissioning as a surface warfare officer in the spring of 2025.
ASU Air Force ROTC Scholarship - Cadet Kiana Inez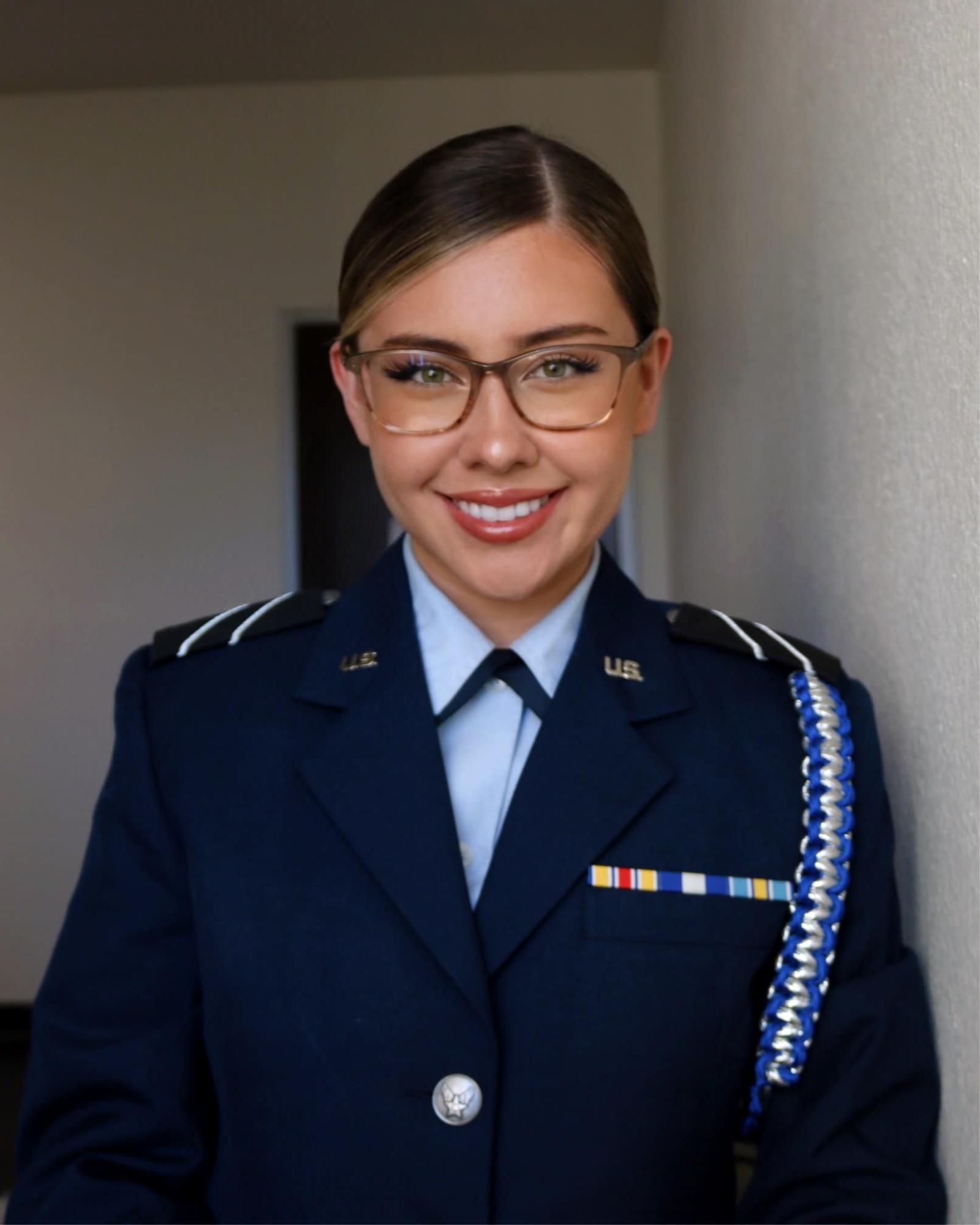 Cadet Inez is a Marketing major at Grand Canyon University. She is heavily involved within the 138-member Air Force ROTC Cadet Wing as well as the Grand Canyon University community. Within the Cadet Wing, Cadet Inez is on the Public Affairs Staff where she is the social media team lead, the newsletter head-editor, a Detachment photographer, and creates content for fliers and videos.
Cadet Inez is also on the Cadet Wing Recruiting Staff, utilizing her creativity as a graphic designer, and she has stepped into a leadership role as the Recruiting Officer for Grand Canyon University. She is a member of the service organization Silver Wings where she is the Public Affairs Officers, in charge of the club newsletter and social media page. She has also taken leadership roles outside of ROTC, Cadet Inez is the saxophone section lead for the Grand Canyon University Jazz band where she plays the baritone saxophone. She is a member of both the Grand Canyon University Women in Business (WIB) club and the Grand Canyon University AFROTC Bible study.