Tempe Workforce Skills Accelerator Scholarship Now Open
Tempe Workforce Skills Accelerator Scholarship Now Open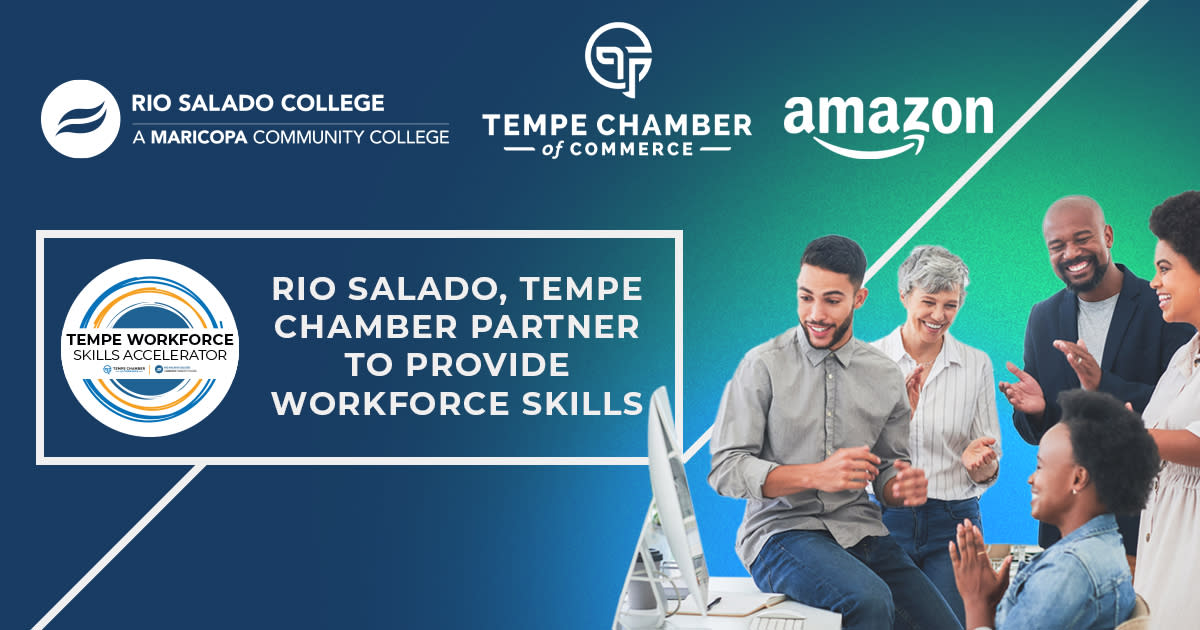 Tempe Workforce Skills Accelerator Scholarship Now Open
Tempe employees and residents interested in improving their skills set and preparing to meet employer needs can now apply for a Tempe Workforce Skills Accelerator Scholarship, presented and funded in partnership with Amazon.
This partnership between Rio Salado College (RSC) and the Tempe Chamber of Commerce (TCOC) aims to bridge local workforce skill gaps.
Program Details
Participants in the program will have access to scholarships for three micro-credential programs:
1. Certificate of Completion in Small Business Management
2. Certificate of Completion in Data Analytics
3. Certificate of Completion in Quality Customer Service
Program details are available on the Rio Salado website.
Participant Selection
Applicants must first be enrolled as a Rio Salado College student. Complete a Maricopa Community Colleges application and select one of the three eligible programs of study. Once admitted, students will receive a Maricopa Enterprise ID (MEID) that is needed to start the scholarship application.
Scholarship selection criteria is as follows:
Applicants must be a Tempe resident, a Tempe Chamber of Commerce member, or work in a business in Tempe
Applicants must plan to take and complete one of the eligible micro-credential programs offered per the Tempe Workforce Skills Accelerator
Applicants must not be eligible for financial aid from your employer
Applicants must be able to show how this program will support their employment goals
Scholarships are available on a first come first served basis per program funding.
The scholarship application is available on the Marciopa Colleges Foundation website.
Need help with the college application? Check out these video tutorials.
Classes begin as early as November. Rio offers start dates nearly every Monday.
Images