Impact Breakfast: Being an Agile Organization
Impact Breakfast: Being an Agile Organization
Wednesday, November 2, 2022 (9:00 AM - 10:00 AM) (MST)
Description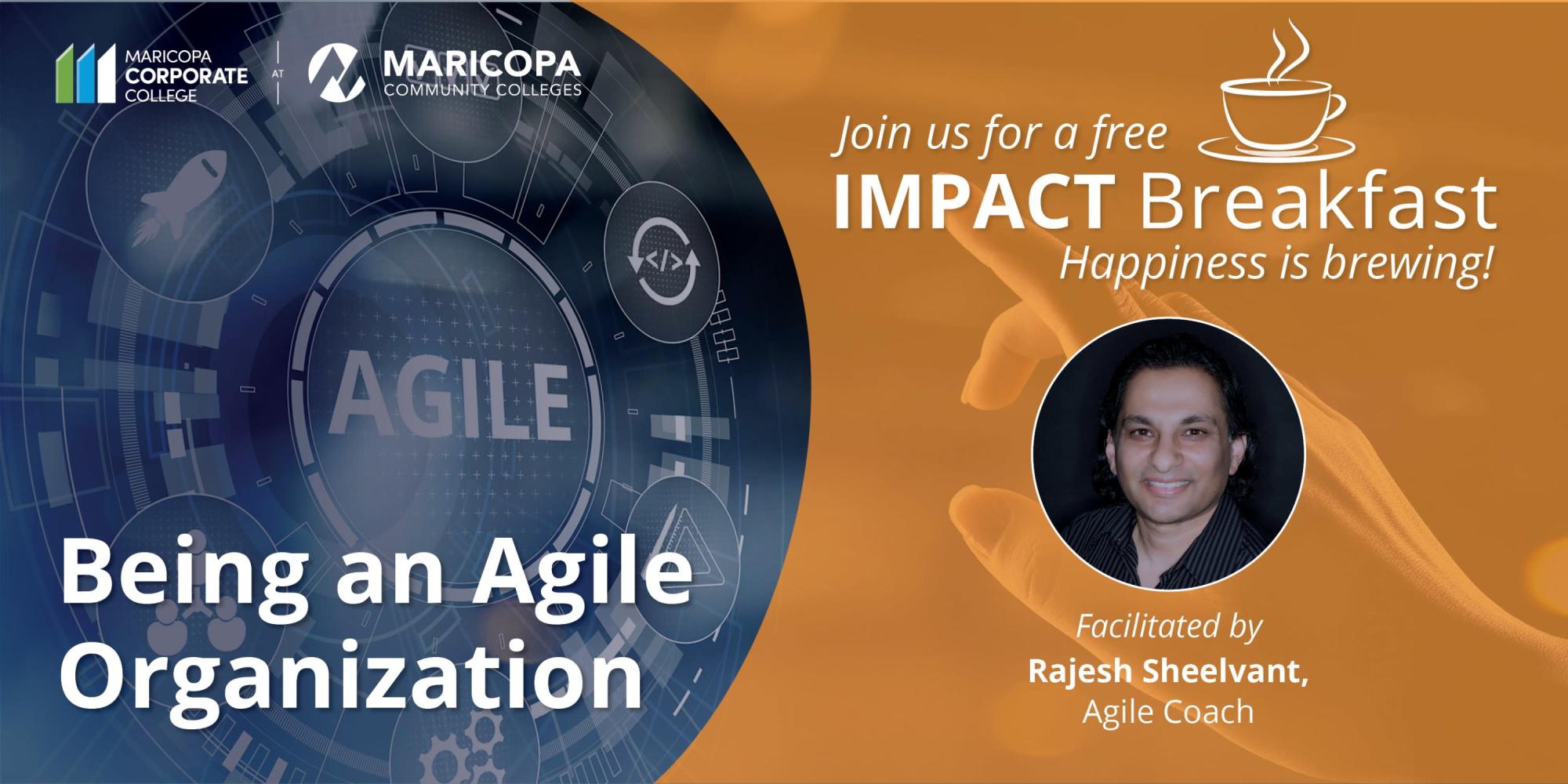 Join us for a virtual presentation as we explore how you can implement techniques that empower you to become an agile organization!
As our community continues to change, the need for businesses to adapt and respond to change is more relevant than ever. Businesses are faced with the need to shift to a growth mindset that supports adapting the characteristics of an agile organization through strategy, structure, process, people, and technology. By moving toward an adaptable, value-based organizational strategy, companies will be able to more clearly see what is impeding the value flow to customers and can make more effective strategic decisions. Come learn how HR can play an important role in molding the culture to make organizations agile.
About the Instructor, Rajesh Sheelvant:
Rajesh Sheelvant is an Agile Coach at Intel Corporation. He has more than 30 years of work experience working in the software industry, of which for more than 20 years, he has been practicing and working on agile methodology and in an agile team. He has been intimately aware of the road to agile maturity and widespread acceptance since the Agile 'Software Development' Manifesto was first published in 2001.
---
---
Virtual workshop

Event Contact
Alexandria (Alex) Kouumdjieva
Send Email
Wednesday, November 2, 2022 (9:00 AM - 10:00 AM) (MST)
9:00 AM – 10:00 AM
Categories
Networking Development